Man Portable Solutions
Man-portable tripods deliver multi-camera HD quality PTZ video surveillance tools and network extension solutions.
Weighs less than 50lbs
Deploys in under 5 minutes
Adjustable height from 4' to 24'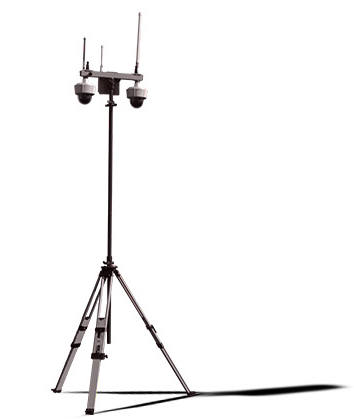 Broaden Your Operating Picture
Extend video surveillance operations and MESH network coverage when traditional vehicle or trailer based solutions are unpractical.
The Man Portable Network Node (MPNN) was designed to provide a cost effective, reliable and scalable component in an overall MESH network or to be used as a stand-alone resource for surveillance applications.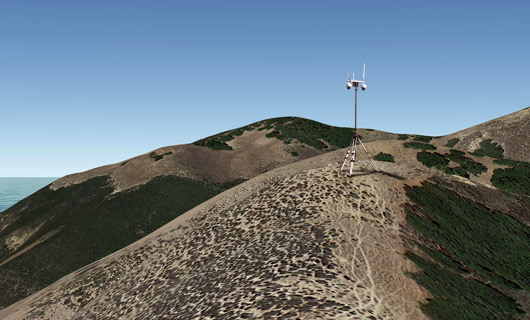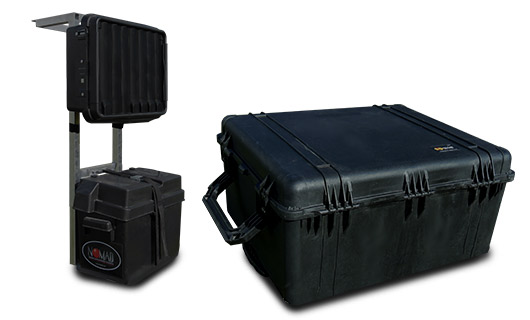 Man Portable Design
With an integrated rechargeable battery pack with network health monitoring (battery levels, network health, etc), the MPNN has a typical operational time of 6-10 hours depending on operational use before battery replacement is required.
Communications Capabilities
Options Include:
Multiple Redundant Secure Internet Connectivity Solutions (terrestrial / MESH / microwave / cellular / satellite)
LMR support
Integrated IP to RF interoperability Modules
Advanced Data routing and Switching
Integrated Video Surveillance Modules
Cell on Demand Connectivity Solutions
Voice, Video and Data Interoperability
Operator Defined Custom Use Modules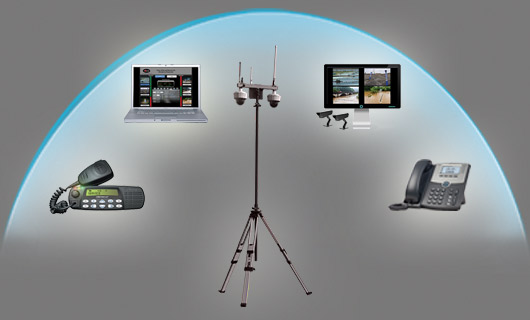 What would you like to do next?