Public Safety

Nomad's core business is delivering mission critical technology solutions to empower public safety teams.
No Compromises
Public safety communications need to be fully operational at all times in the field with no compromises.
Nomad works with every public safety client to ensure that they have the right tools to do the job. Nomad not only engineers, fabricates and builds each vehicle, but also has on-site IT design engineers and integrators who develop a roadmap for each agency's communications needs. This means that when you collaborate with Nomad, you can be assured that the end product will be ready for reliable use, day in and day out.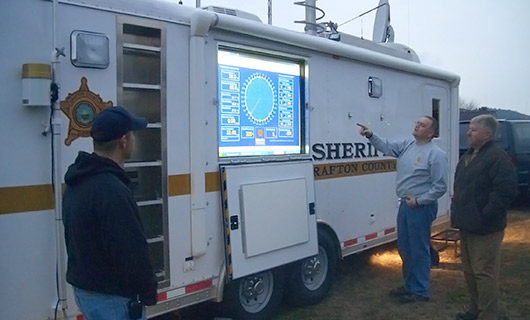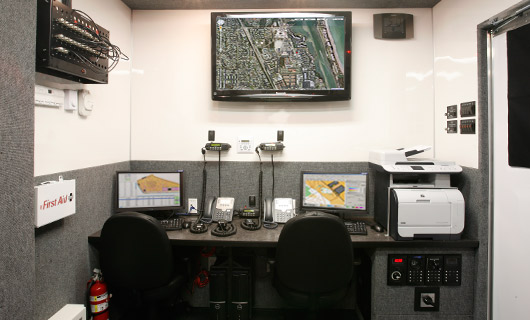 Unlimited Capabilities
Law enforcement agencies depend on reliable communications to do their job.
Nomad specializes in integrating mobile and terrestrial assets together so officers are ready to respond, anytime, anywhere. Nomad's IT support team will supplement your existing team by providing a communication architecture that will link your video, voice and data networks together inside the vehicle giving you the same capabilities you have in your fixed Emergency Operations Center.
Gallatin County Mobile Command Vehicle
This vehicle was built to provide a secure mobile command and communications network in the case of a natural disaster, wildland fire or search and rescue operations.