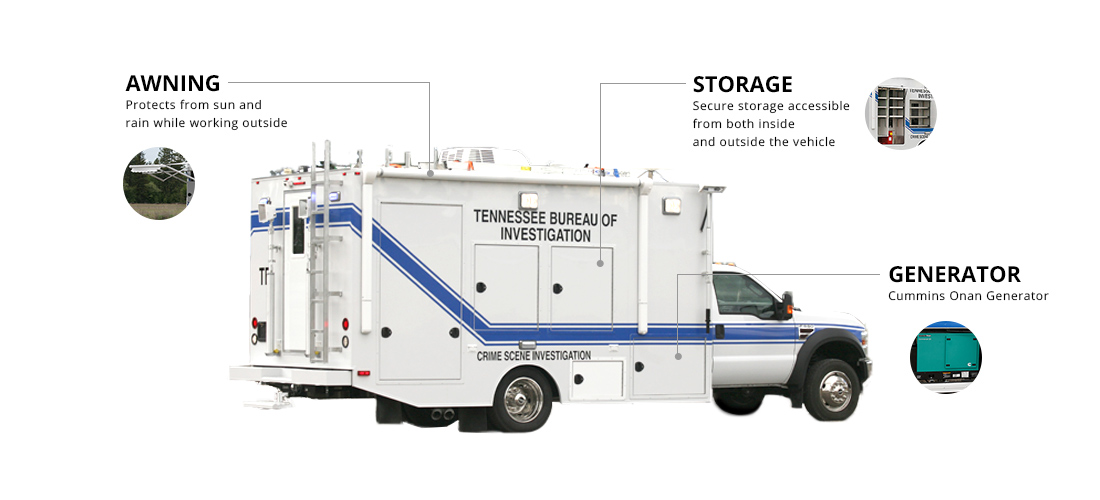 Engineered for maximum versatility, Nomad's light duty vehicle mobilizes incident response teams quickly and allows for travel on narrow roads and difficult terrain.
Vehicle Benefits
A Light Duty Vehicle accommodates a variety of operational needs from mobile command and communication to crime scene investigation (CSI), dispatch centers and mobile classrooms.
Agencies seeking a lower cost option will benefit from a light duty vehicle as it does not require a driver to have a CDL and it can be serviced at local vehicle dealerships.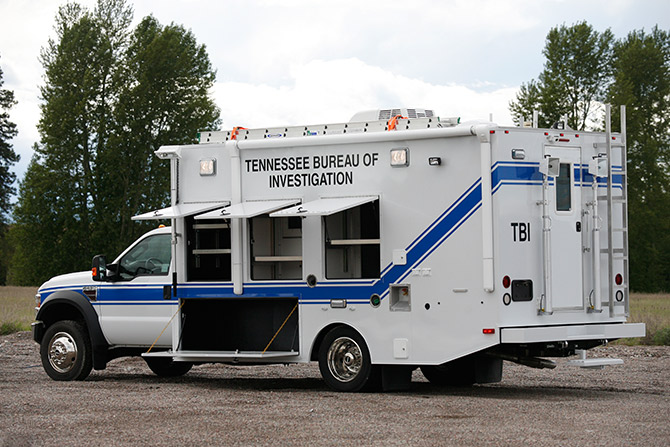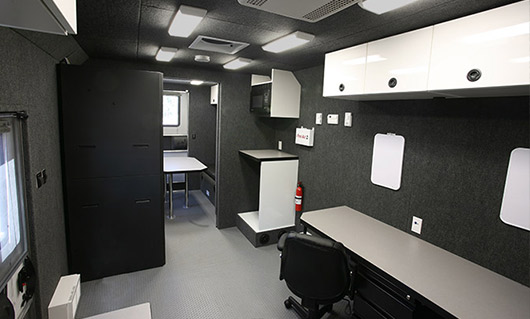 Design Options
Nomad works closely with each client to provide unique solutions to complicated challenges.
Unit layout options include computer-equipped workstations, conference rooms, radio dispatch stations, laboratories and galleys. Advanced technology options allow voice, video and data communications to be used in remote areas through satellite, radio and cellular systems.
Communications Capabilities
Operational communications are critical to insure the success of every mission.
Whether you need guaranteed voice communications, high speed internet access for web access and file transfers or high quality video capabilities for scene surveillance and video conferencing, Nomad has a mission driven solution to meet your operational requirements.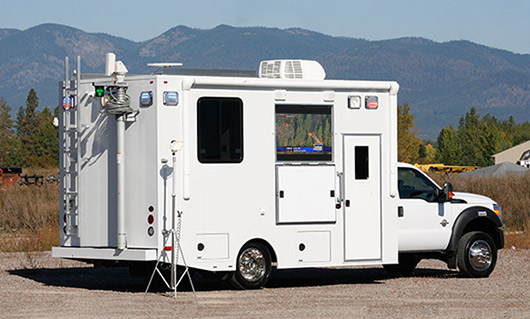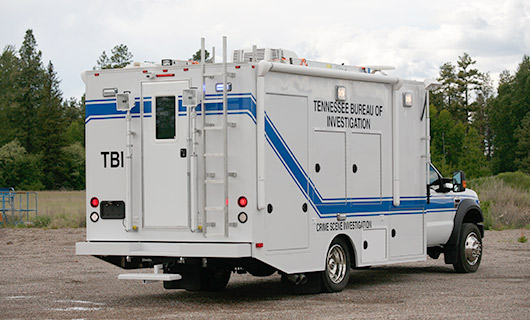 Case Study: Tennessee Bureau of Investigation
Industry
Public Safety
Crime Scene
Analysis
The quality of evidence gathered at a crime scene is dependent on the forensic equipment and materials available on site. In order to process physical evidence at crime scenes faster, the Tennessee Bureau of Investigation (TBI) required a mobile crime unit that would provide:
Read More >