Light Duty Trailers
Engineered for versatility with a minimal footprint and easy transport, Nomad's Light Duty Trailers are perfect for agencies seeking a compact asset that can be deployed and operated by small to medium teams.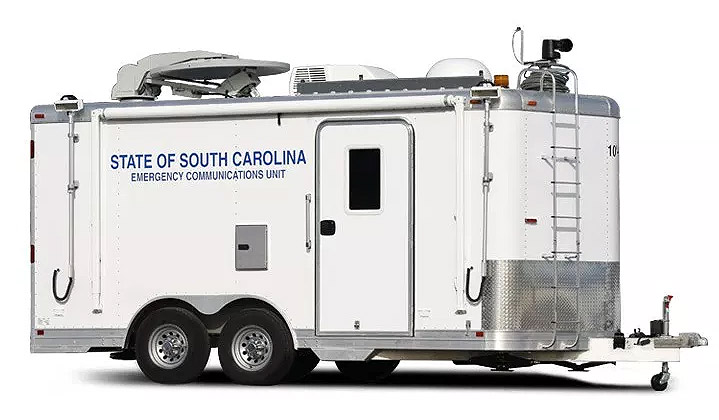 Trailer Benefits
A Light Duty Trailer accommodates a variety of operational needs from mobile command and communication to conference/planning, dispatch centers and mobile classrooms.
Featuring an all aluminum chassis construction, the Light Duty Trailer is designed to be utilized as a quickly deployable communications tool, capable of being towed by a variety of smaller tow vehicles.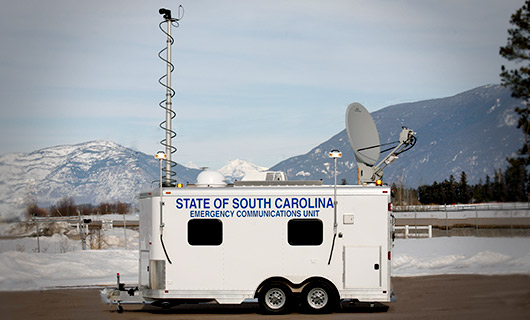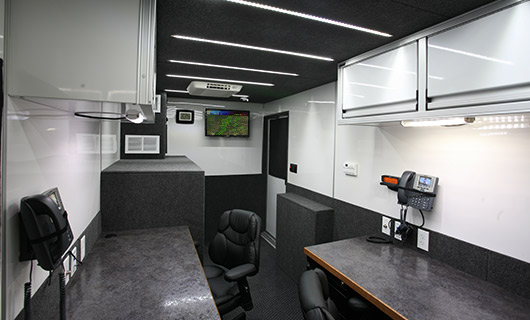 Design Options
Nomad works closely with each client to provide unique solutions to complicated challenges.
Unit layout options include computer-equipped workstations, conference rooms, radio dispatch stations, laboratories and galleys. Advanced technology options allow voice, video and data communications to be used in remote areas through satellite, radio and cellular systems.
Communications Capabilities
Options Include:
Surveillance Cameras
Nomad Total Command
Voice, Video and Data Interoperability