Utilities

Energize your service delivery. Power-up productivity, safety, and operational efficiency.
Modern utilities are facing a confluence of challenges. Due to heightened competition, increasing regulations, widely-dispersed assets, and rising public scrutiny, utilities must embrace a robust mobile operations strategy. Customers like Sempra Energy, D.C. Water and Sewer Authority, Smart Wires, and others have collaborated with Nomad to design next-generation solutions that move utilities into the connected future. What are you doing today that will ready your business for tomorrow? Let's build something great together.
Capabilities
>> Vehicles, trailers, containerized systems
>> Engineer, build, and integrate in house
>> Warranty and sustainment programs
>> Key customer and partner connections
>> Clean, autonomous power | More Info
Applications
>> Field operations of all types
>> Oil, gas, water, waste, and electricity
>> Asset inspection, repair, and maintenance
>> Fleet monitoring and administration
>> Customer relations and service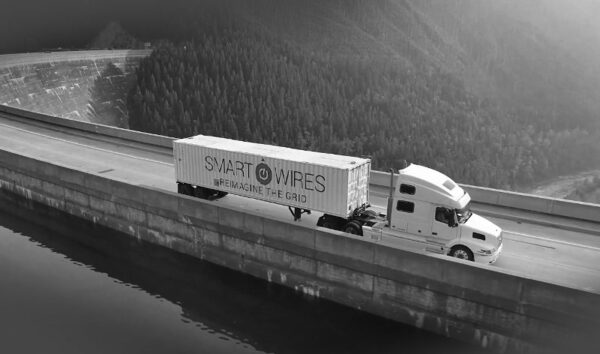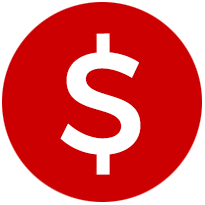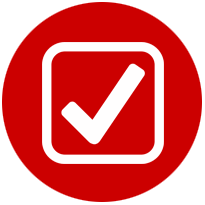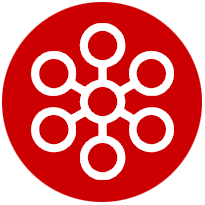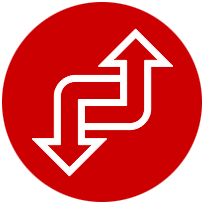 Expertly Navigate the Four C's
Cost // Lower Expenses, Greater Utilization
Integrated mobile solutions boost front-line and back-office efficiency. Because everyone sees the same data, field operators have less need to travel for service information, resulting in higher utilization and improved safety. Likewise, administrators can access field data in real time for speedy decision making, reduced errors, and less paperwork.
Compliance // Ensure Conformity, Gain Incentives
Utilities face increasing reporting and regulatory pressures. An integrated mobile solution supplies a wealth of data on utilization, service, and asset health, so every customer and stakeholder gets the information they need. On the regulations side, a NeverDown-equipped Nomad asset could even earn "green fleet" exemptions and incentives.
Connectivity // Link Assets, Stay Flexible
Managing dispersed assets and disparate systems can grind utility operations to a crawl. An integrated mobile solution creates a network of meshed "nodes," operating independently but always on and always connected. Field techs are empowered to make decisions based on current operating conditions, administrators gain critical oversight.
Change // Serve Today, Plan for Tomorrow
The customer base for utilities will continue to grow, expectations and regulations will mount, technologies will evolve. Decision makers who don't plan years down the road do so at their own peril. A Nomad mobile operations solution is an adaptable platform for growth, and our unparalleled service and sustainment programs keep you at the forefront.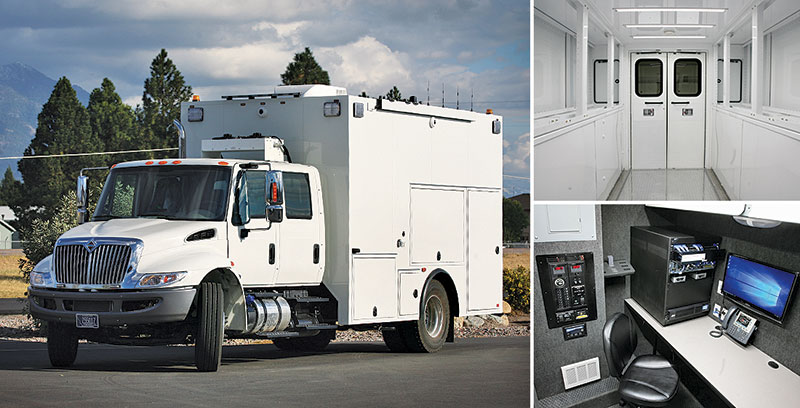 Intelligent Operations Vehicle (IOV)
Empower your crews to get more work done, with a higher degree of safety. Nomad IOV is a customizable, modular platform for managing utility field operations of all kinds. Limitless interior configurations make old school "chassis-and-a-box" vehicles obsolete. Set up work areas with application-specific options. Generate real-time work orders. Monitor and control onsite and offsite operations from the integrated, networked office space. Collaborate with other public and private organizations. Imagine the possibilities, lead the way.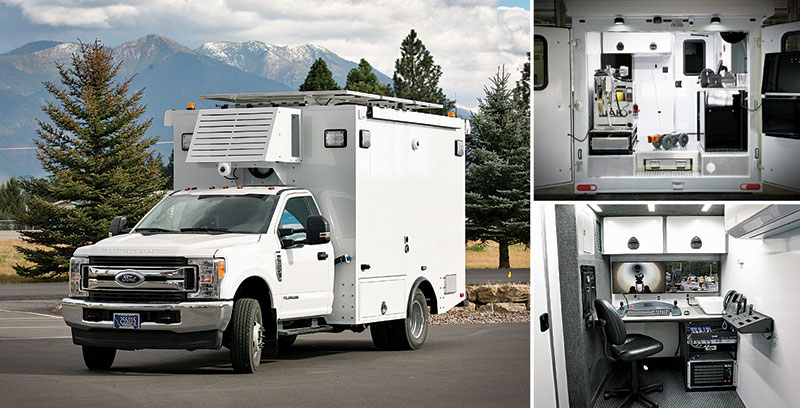 Intelligent Inspection Vehicle (I2V)
Detect and respond to problems before they disrupt service. Nomad I2V is your home base for inspection and surveillance of mission-critical mechanical, infrastructure, and real estate assets. Work with us to design the perfect solution for surface, underground, and aerial monitoring. Integrate flawlessly with fleet management tools, cameras, crawlers, drones, and other data-rich devices. Deploy quickly in daily operations, preventative maintenance, and incident response scenarios. Risk mitigation is the game. I2V is your all-star quarterback.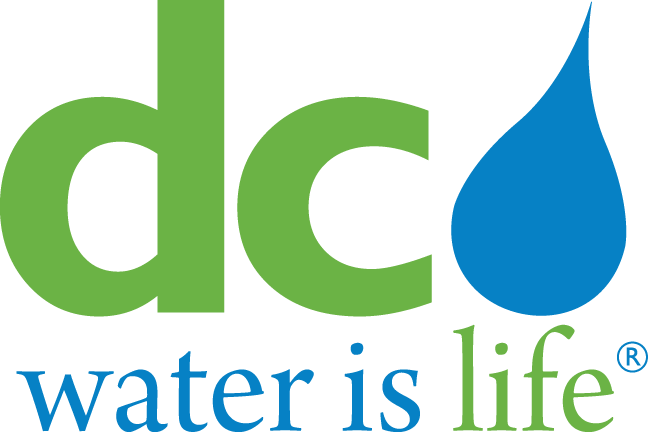 "Nomad's Intelligent Utility Vehicle (IUV) platform is incredibly capable and flexible. We can't afford communications lapses in the field, and NeverDown Technologies not only gives networking peace of mind, but also lets us operate more cleanly and efficiently."
Tim Fitzgerald, Fleet Manager // D.C. Water
Related Customer Projects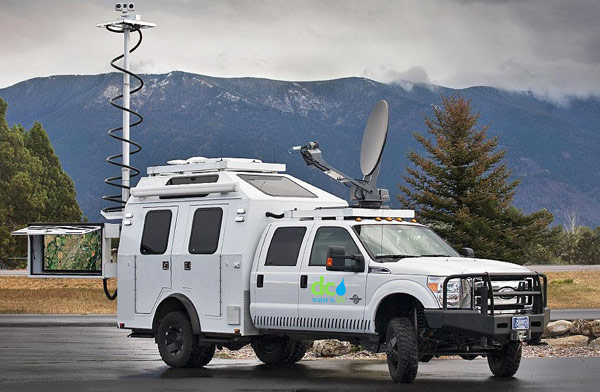 D.C. Water and Sewer Authority: Tactical Command Vehicle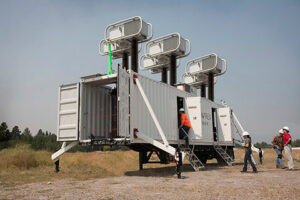 Smart Wires, Inc: Mobile Power Routing Container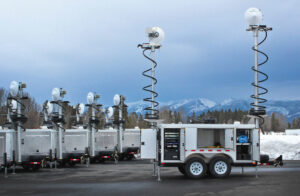 Sempra Energy: Mobile Communications Trailers