Mobile Telemetry + Test Range Operations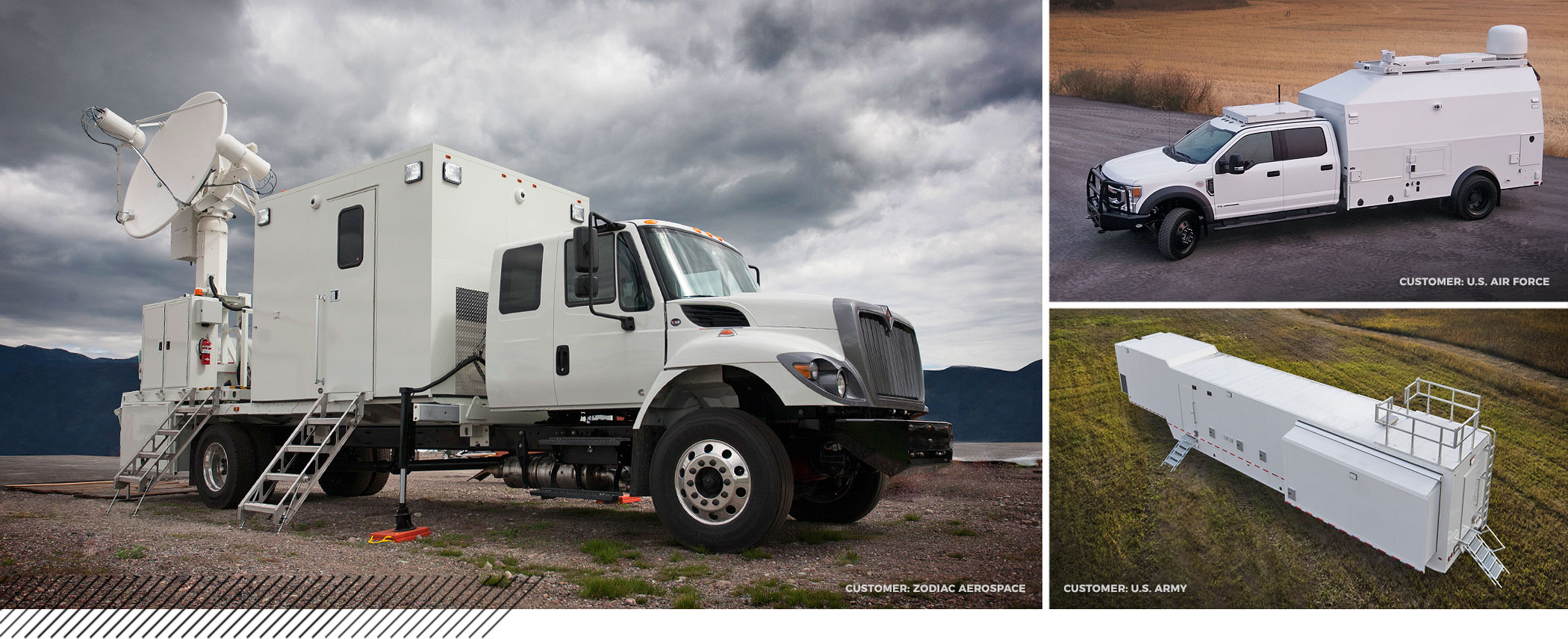 The connected range of the future, delivered now.
Testing and measuring critical systems in the field has always demanded precision. In today's complex operating environments, add speed and security to the list of requirements. Data needs to be processed quickly, then transferred and stored reliably. The most powerful insights happen in real time, at the edge, and the future of telemetry and range control is mobile. Get an uncompromising solution for today that's designed to grow with you tomorrow.
Capabilities
>> Vehicles, trailers, containerized solutions
>> Available satellite and 5G connectivity
>> Robust power options, including hybridized
>> Warranty and sustainment programs
>> EMI/RF shielding as required | More Info
Applications
>> Private enterprise, energy, and utility
>> Government and Defense
>> Flight, ground, and launch range
>> Systems monitoring and surveillance
>> Artillery and aircraft performance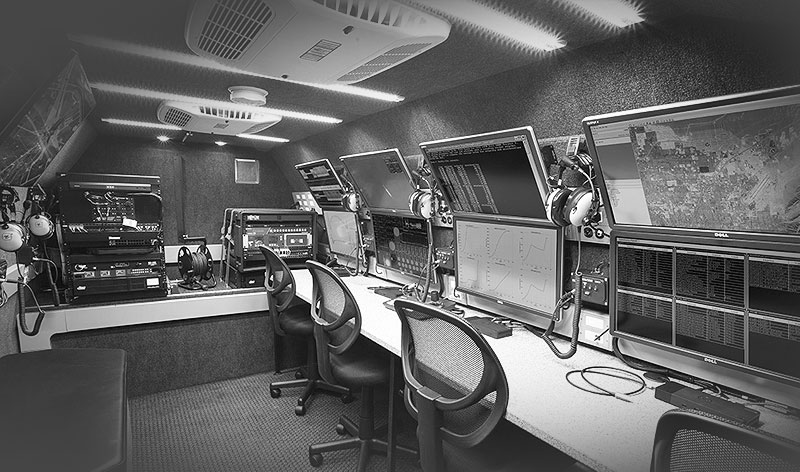 Comprehensive control of the operating picture.
You're in the business of delivering actionable data fast. Equipment can't get in the way. Nomad goes "beyond the truck," stepping all the way back to your unique requirements to design a completely integrated, mission-driven solution that's greater than the sum of its parts. Here's what you can count on when you partner with us…
Flexibility // Liberate mission design from the constraints of fixed equipment. Operate anywhere on the globe. Stay connected to brick-and-mortars for seamless data transfer, or stand up an autonomous mobile network of tactical vehicles, trailers, and containerized solutions. Supporting a wide variety of tests and programs with one asset? Our modular, integrated systems make reconfiguration simple and quick.
Safety and Security // On the the range, risk reduction is everything. Mobile assets separate personnel from uncertain scenarios and create redundancy for remote terminations and other critical actions. Add Nomad Total Command (NTC), and you have a single pane of glass for asset insights, physical and data security, power and connectivity, and safe deployments.
Reliability // Instrumented equipment is being pushed to new limits and the cost of lost data is rising. Nomad is responding to these challenges with solutions designed for extreme duty and data resilience. Implement industry-leading NeverDown Technologies™ for hybridized power management, intelligent network routing, and more uptime boosters.
Future-Readiness // Nomad solutions have reconfiguration, refresh, and expansion baked in. Our industry-best warranty and sustainment offerings keep customers in aerospace, energy, defense, and more coming back to scale their programs. From Sales to Engineering, IT to Support… At every touchpoint you'll see that the most important thing we build is partnerships.

Partner Testimonial: YawPITCH // "We were looking for a firm that could bring fresh ideas to the telemetry and launch range customer base. Nomad's approach allows our flight test customers to focus on collected data and not worry about the mechanics of the trucks. Their solutions are easy to operate and establish communications quickly. We drove onto one customer site and had full operations set up in under seven minutes!" // Read More Testimonials
Related Customer Projects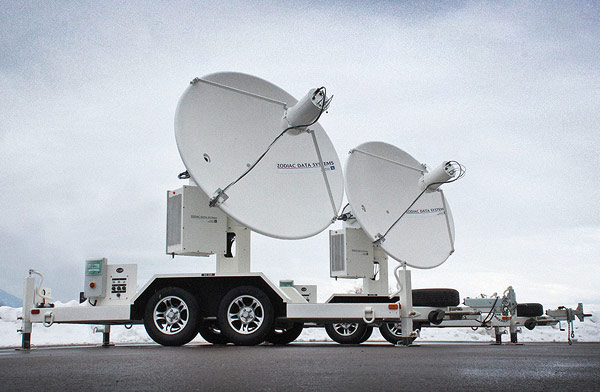 Zodiac Aerospace: Mobile Telemetry Antenna Trailers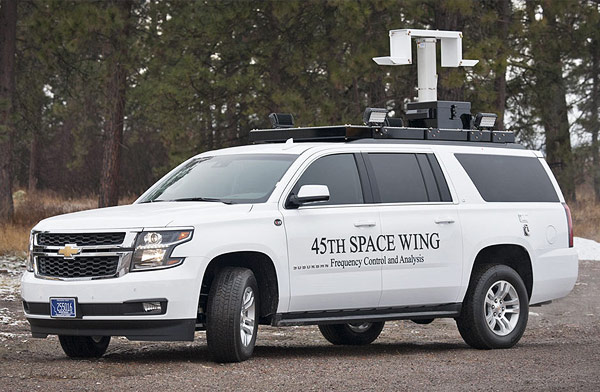 U.S. Air Force: Mobile Telemetry Vehicle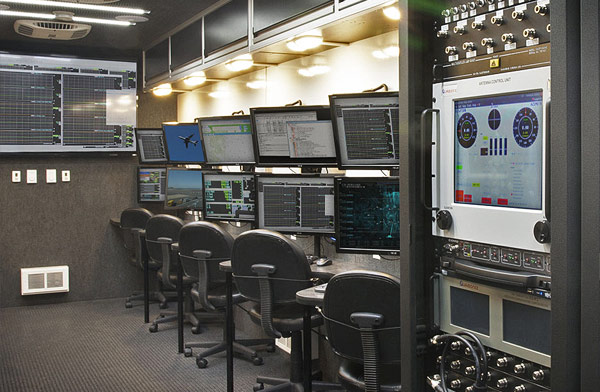 AeroTEC: Aerospace Testing and Analysis Trailer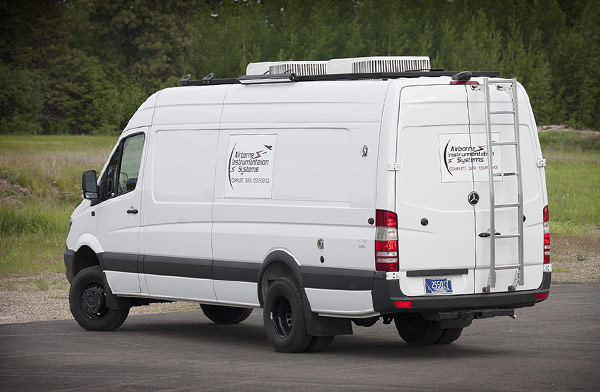 U.S. Navy AISD: Airborne Instrumentation Vehicle