When considering a mobile operations acquisition, you may be feeling overwhelmed. The decisions around platforms, features, costs, and capabilities can seem daunting.
In these formative stages, who you partner with is critical. But remember, a collaboration that delivers long-term value doesn't stop at delivery. Nomad is with you for the entire lifespan of your asset. From the hatching of a new idea to its transition out of service… We work to ensure that, as your mission evolves, so can your response.
Our team is an extension of your own. Focus on the people you serve and Nomad will handle the rest. Here's how…
Dedicated Service and IT Specialists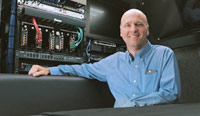 You're accustomed to expecting the unexpected, and with missions becoming increasingly complex, your mobile assets should not be a source of worry. In fact, mechanical and connectivity systems should all but "disappear" into the background.
For those times when something does need attention, Nomad is in the truck with you.
24/7, anywhere on the globe… Help is just a phone call or email away. Your inquiry kickstarts rapid response protocols and a Service or IT Specialist is on the case. These highly-trained professionals assist customers like you every day. In fact, there's a good chance most of them had a hand in developing your mobile ops solution.
If an issue can be addressed from our Montana headquarters, it will be done efficiently. And if we're needed in the field, Nomad's on the next plane out.
Inspection, Maintenance, and Extended Warranty Options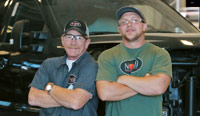 Our field support crew is the best in the business. That said, regular inspection and maintenance will go a long way toward cutting unplanned service calls. We can structure a custom "proactive service" program that you either administer internally or tap Nomad resources to execute.
Couple inspection and maintenance with regular asset exercise (chassis, mechanical, and IT system deployments) and you'll have a rock-solid rig ready for the long haul.
Similarly, the no-worries Nomad warranty is unrivaled in the industry. If problems arise, we'll find the most qualified and cost effective combination of on-staff and local-to-you resources. Available Extended Warranty programs can also be tailored to your needs, budget, and team structure. These warranties can yield cost and efficiency benefits, and free your personnel to focus on other specialized work. // Contact Us to Learn More
Asset Monitoring With NTC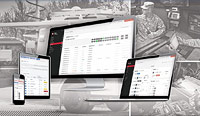 Nomad Total Command (NTC) is another arrow in your quiver to slay gremlins and ensure maximum lifetime value… A single pane of glass for managing your mobile asset. NTC makes deployment a breeze, and the software controls, monitors, and logs all vehicle systems (including networks).
Just as important, NTC is another direct line to Nomad. Reach out, and our Service and IT Specialists will be primed with important information from the logs, improving response time. As for "proactive service?" NTC helps there, too, enabling maintenance alerts on any device, along with the instructions and checklists needed to execute the work.
Public Relations and Co-Marketing

The "first sale" in a mobile ops procurement is internal… Getting stakeholders on board and aligned, establishing budgets, solidifying requirements. The second sale is to the people you serve.
Our team works with customers like you to launch new vehicles and programs, ensuring they're presented in their best light for positive public perception. After launch, we continue to look for ways to tell stories that promote your organization. Like this…