Photo: Jason Meredith
Global Communication
Nomad Global Communication Solutions is an industry leading engineering, IT integration and manufacturing company, specializing in the delivery of mobile command centers and specialty vehicles.
Nomad designs advanced communication solutions for emergency response teams, government agencies and business operations with remote communication requirements.
Custom Solutions
From custom vehicles and trailers to sophisticated man portable equipment and satellite systems, all of Nomad's solutions are designed for seamless integration with existing fixed and mobile networks. Every Nomad product is designed and engineered for future expansion, ensuring that your solution can always be leading edge.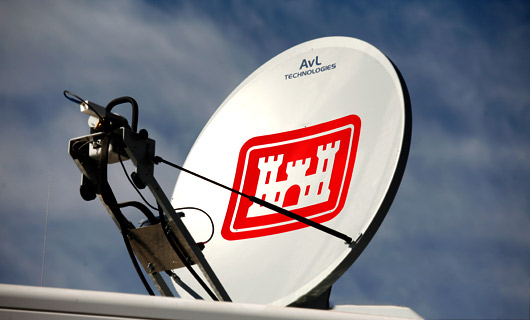 Communication Solutions
When communication is compromised because of natural disasters or geographic remoteness, Nomad's specialized technology ensures your operation thrives under the most challenging circumstances.
Be Safer and More Efficient
With over a decade of experience, Nomad understands the challenges responders face in mission critical situations and works with each client to develop a custom solution that results in faster deployments and maximized performance.