Nomad Atlas: Your Procurement Roadmap
Nomad Atlas breaks mobile operations procurement into five easy-to-understand phases. Follow the map, achieve success. We'll be with you every step of the way. Ready to get started? Jump in at the links below. Need some basics? Check out the Overview Page
Phase One // Define the Need
Atlas Phase One will be your guide to understanding the purpose and potential of mobile operations, and the
business or service objectives driving your organization's purchase decisions. You'll identify and engage key
stakeholders, and unearth the metrics by which your success will be measured.
01_Strategic Procurement
From a strictly administrative view, procurement is the process for funding and acquiring goods and services. A more strategic view aims to also identify "big picture" interests. Consider the long-term importance of mobile operations to your organization and the people you serve. Effort spent in the early planning and analysis stages is a force multiplier, helping to understand needs, manage relationships, avoid mistakes, and ultimately provide greater, longer lasting value.
02_Identify Stakeholders
In the early stages of procurement, pinpoint internal stakeholders, who have interest in the project and can influence decisions, and external stakeholders, the communities and other entities who care about or are affected by the performance of the asset. Understand the needs and aspirations of both, and keep them at the forefront. Engage with as many potential stakeholders as possible to identify useful skillsets, and learn about past successes and obstacles.
HAZARD // The key variable traits of a stakeholder are interest, time, and influence. When all three are present at high levels, you likely have a powerful ally who will help champion the initiative. If any are lacking, your project is at risk of conflicts, delays, or even failure.
03_Assemble the Project Team
Make an effort to establish a cross-disciplinary team with a broad range of skills and experience. The project's complexity will determine the size and makeup of the team. Technical, operational, financial, and policy expertise should all be represented, and ideally the team will remain intact and engaged through the entire project. Each person on the team should understand his or her role, be cognizant of the other teammates, and understand the hierarchy of responsibility and decision making.
04_Define the Need + Metrics
Consult with stakeholders to understand their goals and uncover overlapping or competing expectations. Strive for clarity in their measures of success. Spend time analyzing the market your mobile operations asset will serve. The aim is to remove ambiguity, obtain consensus, and develop a high-level statement of needs the team agrees upon. At this stage, resist the urge to add complexity by jumping to some idea of a completed solution. The need will determine the platform and options. Simply address four questions: 1) Who does this serve? 2) How many people will use it? 3) What will they be doing? 4) Under what conditions? Most importantly, consider long-term value and how all the above might change over time.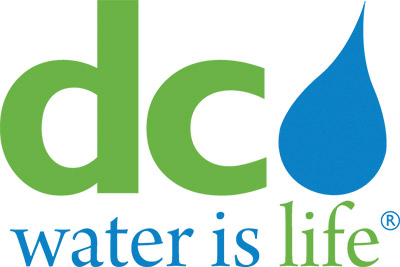 CUSTOMER STORY // Since 2013, Nomad has worked with D.C. Water to develop a stable of assets that greatly enhance service and improve operational efficiency. The public utility has become a Nomad advocate and trusted partner in innovation. Takeaway: Mobile operations aren't the exclusive realm of public safety, law enforcement, and military. There is a need  in nearly every agency and industry.
05_Summary
Your mobile operations procurement project should be built upon a foundation of strategic thinking, a deep understanding of internal and external stakeholders, clear mission objectives, and agreed-upon measures of success. Putting these pieces firmly in place early in the process greatly improves the chances of a positive outcome.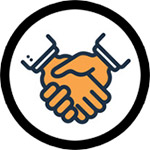 HANDSHAKE // To close phase one, we will collaborate to create a high-level project roadmap, and mutually agree to continue to investing time and sharing information. Explore Nomad Atlas further…
1: Assess // 2: Tour // 3: Launch // 4: Accomplish // 5: Support
In this always-on world, how can mobile operations benefit you and those you serve?